3-O-Ethyl-L-ascorbic Acid Overview
Ethyl ascorbic acid or 3-O-Ethyl-L-Ascorbic acid (86404-04-8) is a molecule that is produced by modifying the ascorbic acid, mostly known as Vitamin C. The modification is usually done to improve the molecule's stability as well as enhancing its transportation through the skin and as a pure Vitamin C, it's easily degraded.  Once the drug gets into your body, the modifying group is removed, and the vitamin C is gets absorbed in its natural form.  That means 3-o-ethyl ascorbic acid serum provides you with all Vitamin C benefits. The compound is more potent in restoring a darkening skin after UV exposure.
On the other hand, 3-o-ethyl ascorbic acid delivers additional effects in your body that are not present in the pure ascorbic acid like stimulating nerve cell growth or minimizing chemotherapy damage. It has a slow-release, which ensures that you are not exposed to toxic effects when taking this Vitamin C derivative.  There are many stable Vitamin C derivatives on the market, but sometimes choosing the best is not as easy as it sounds.  For instance, ethyl ascorbic acid vs magnesium ascorbyl phosphate, which almost work in the same way in brightening your skin and as an anti-aging supplement, can make it hard for you to choose the right supplement. Talk to your cosmetic experts for more information about Vitamin C derivatives.
3-O-Ethyl-L-ascorbic Acid Manufacture Method
The 3-o-ethyl ascorbic acid (86404-04-8) is manufactured through purification and separation of 3-O-alkyl ascorbyl, each using-step process from the Vitamin C. This manufacturing method comprises of different steps such as reacting vitamin C, which is a base and an alkylating agent to synthesize 3-O-alkyl ascorbyl ether. The process also involves recovering the reaction solvent, ending the reaction, diluting residue using water, and applying anion exchange resin. The ion-exchanged column is then cleaned with a dilute acid, which combines the emission containing the 3-O-alkyl ascorbate. Once the elution is completed, the eluate is concentrated with pressure and then crystallized to produce purified 3-O-alkylascorbic acid ether.
The invention uses the separation method of ion-exchange to avoid using a large amount of flammable organic solvent. The process is safe, and delivers quality purification and separation effect as well as being cost-efficient. Some companies might have different methods of developing 3-O-ethyl-L-ascorbic acid, but separation and purification is the most common process used to manufacture the supplement. Ethylated ascorbic acid research shows that the drug can deliver quality results, primarily when used to improve skin health. For instance, the compound serves as an excellent supplement for boosting melanin formation and enhancing collagen synthesis to enhance cell repair. On the other hand, the supplement also helps in making your skin smooth, elastic, and in removing black spots as well.
How does 3-O-Ethyl-L-ascorbic Acid Work
Everyone desires to have a smooth and beautiful skin complexion, and that's precisely what 3-O-ethyl-L-ascorbic acid works towards delivering to the users. This is a Vitamin C derivative supplement and provides all benefits you can expect from a natural vitamin C. Therefore; the compound helps you attain your skin whitening dream within a very short time. The moment you start taking 3-O-Ethyl-L-ascorbic acid, the supplement modifying group gets removed, and your body only takes the Vitamin C component. This ensures that you get all the vitamin C benefits.
The 3-O-Ethyl-L-ascorbic acid gives you a brighter skin complexion and helps in getting rid of wrinkles and fine lines on your skin. The drugs work by stimulation the nerve cell's growth, which in turn leads to a smooth and fine skin tone. When you take this supplement daily, your skin will be assured of protection against hydration, visible impacts of pollution, and you will always look younger. 3-O-Ethyl-L-ascorbic acid is also an excellent Antioxidant, and it improves your skin firm-feeling. The ethylated ascorbic acid research show that this supplement brightens your skin as well as giving it an even tone.
For those who are struggling to fight the aging skin symptoms, then 3-O-Ethyl-L-ascorbic acid serves as a perfect solution. The compound has high vitamin C concentration, which works wonders on your skin.  The 3-o-ethyl ascorbic acid Paula's choice has proven to be the best supplement for individuals desiring to have a healthy and young skin tone. However, when ascorbic acid is mixed with other antioxidants, it delivers quality results. For the 3-o-ethyl ascorbic acid Paula's Choice Skincare, you will get the best drug combination that will provide you with the desired results within the shortest time possible.
3-O-Ethyl-L-ascorbic Acid Vs Vitamin C(l-ascorbic)
The two compounds might be different, but they deliver the same results to the user. Vitamin C is an excellent supplement for your skincare. Cosmetic studies show that Vitamin C serves as a potent antioxidant, skin brightener, and collagen booster. However, Vitamin C is very unstable and becomes ineffective within no time. Therefore, the cosmetic industry players have been trying hard to develop smart vitamin C derivatives that are stable and with pure vitamin C properties.
In the process, ethyl ascorbic acid, which is a derivative of ascorbic acid, was developed, and it mainly consists of vitamin C and ethyl group in the third carbon position. The ethyl group makes the vitamin C solution in both oil and water as well as make it more stable to offer consistent vitamin C benefits. Talking about 3-o-ethyl ascorbic acid vs l-ascorbic, the two are similar in terms of the results they provide to the users. However, due to the ethyl group attached, this vitamin C derivative makes it more stable than l-ascorbic acid or vitamin C. That means when you take the 3- 0-ethyl ascorbic acid, you will sure of stable results especially if you want to improve your skin brightness.
You can also include vitamin C foods in your diet to continue enjoying the benefits. However, as mentioned earlier, you might not get the desired results when you take natural vitamin C since it is not stable enough to deliver continuous results. That's why it's advisable to accompany your diet with the use of vitamin C for skin. You can always get usage guidance from cosmetic experts and nutritionists for better results.
3-O-Ethyl-L-ascorbic Acid In Cosmetic Use
As mentioned earlier, vitamin C is one of the significant components that have proven to be excellent in promoting your skin health. It helps you attain even skin tone as well as diminishing wrinkles and fine lines. However, because vitamin C is unstable and might fail to deliver the desired results, taking 3-0-ethyl-L-ascorbic acid will be the best idea since its more stable and will help you attain your beauty expectations. 3-0-ethyl-L-ascorbic acid plays a vital role in the cosmetic world in different ways.
For instance, the 3-O-Ethyl-L-ascorbic Acid (86404-04-8)  serum enhances your skin firmness, thus fading the stubborn wrinkles and fine lines. That makes this drug one of the best anti-aging supplements on the market today. Looking at 3-o-ethyl ascorbic acid Reddit reviews, many users are happy with the results they enjoyed after taking this vitamin C derivative. The supplement triggers nerve cell growth, which helps in skin repair as well as brightening your skin tone. If you are struggling to get rid of uneven skin tone and wrinkles, then look for a 3-o-ethyl ascorbic acid supplement. By the end of your usage cycle, your skin will be looking younger, smoother, and firmer.
On the other hand, the 3-o-ethyl ascorbic acid the ordinary supplement, also plays an essential role in improving your skin tone. For those looking for a supplement that will brighten the skin and give it a beautiful touch, Vitamin C for skin will be the best remedy. However, the supplement might need to take a while as it works naturally, and you may be advised to include this vitamin C derivative to your daily routine. The 3-o-ethyl ascorbic acid will also protect your skin against visible pollution impacts that could affect its smoothness and firmness. Get the right usage guide from cosmetic experts for you to enjoy maximum Vitamin C benefits.
3-O-Ethyl-L-ascorbic Acid Research
The medical studies show that 3-o-ethyl ascorbic acid is one of the best antioxidant supplements and skin whitening cream on the market today. The 3-O-ethyl-L-ascorbic acid has been proven to be an excellent Skin care supplement and is mostly used in the Asian counties for skin whitening.  However, supplement stability and functionality need to be comprehensively investigated. The ethyl ascorbic acid pH levels also need to be studied further. On the available studies, the supplement showed an excellent reducing ability at 1.5g/L, and based on the tyrosinase inhibition analysis; the IC50 stood at 7.5g/L. The medical conditions to attain the best stability level were determined through the Response surface methodology (RSM) at 36.3 degrees Celsius and pH 5.46.
However, from the 3-o-ethyl ascorbic acid Reddit reviews, there is no doubt that the compound has proved to deliver quality results more than when individuals take the natural Vitamin C.  Different studies have also established that 3-o-ethyl ascorbic acid stability is the reason behind the effects it provides. As antioxidants for skin, it has also proven to be vital in any ladies' skin tone enhancement. When this skin whitening cream is taken together with vitamin c foods, it also fastens the results delivery. The ethyl ascorbic acid vs magnesium ascorbyl phosphate research also shows that the two Vitamin C derivatives are potent in promoting skin health. You can use either of the two and attain your desired results.
3-O-Ethyl-L-ascorbic Acid in Skincare Market
The 3-O-Ethyl-L-ascorbic acid demand has been on the rise in the global market, and it's estimated that by the year 2024, the industry will have collected over $22 billion from selling these antioxidant supplements. The high demand is attributed to the growing concern about an individual's physical appearance. After 3-O-Ethyl-L-ascorbic acid proved that it could help in skin whitening, attaining skin smoothness, and firmness is the primary reason for the growth of its demand on the global market. This skin whitening product provides you will all vitamin C benefits to your skin, such as reducing the darkening caused by excessive exposure to the ultraviolet rays. It can also help in shielding your skin against effects caused by too hot sun rays.
The organic skincare global market has been growing over the years, and it's expected to grow further by over 18% in the next few years. The skin whitening products market has been on the rise in European countries such as France, UK, and Germany. Other European nations are also projected to increase their 3-O-Ethyl-L-ascorbic acid consumption in the coming years. On the other hand, the demand for this antioxidant vitamins cream has also been on the rise in the Asian nations following the increase in awareness of the ability of this drug to enhance skin health.
The global Skincare market was estimated to be around USD 115 Billion in the years 2015, and it's projected to rise to USD 190 Billion by the year 2024. Different countries that were not active in purchasing skin whitening cream like 3-O-Ethyl-L-ascorbic acid are slowly becoming regular consumers, and that is also expected to grow the overall skincare market value.  So far, 3-O-Ethyl-L-ascorbic acid has proven to be more beneficial than natural vitamin C, as well as being a safe supplement with no harm to your skin.
However, the possibility of imitation skin products flooding the market could be the biggest challenge the 3-O-Ethyl-L-ascorbic acid will face in growing its market value.  The topical 3-O-Ethyl-L-ascorbic acid application, which can result in side effects such as allergy, skin peeling, and loosening, is also documented as a significant obstacle that could lower the product sales in different markets. All in all, 3-O-Ethyl-L-ascorbic acid is an excellent antioxidant for skin, and its demand is gradually growing. If the market trend continues at the same pace, the projected 3-O-Ethyl-L-ascorbic acid market value could even be higher than the expected $22 Billion by the year 2024.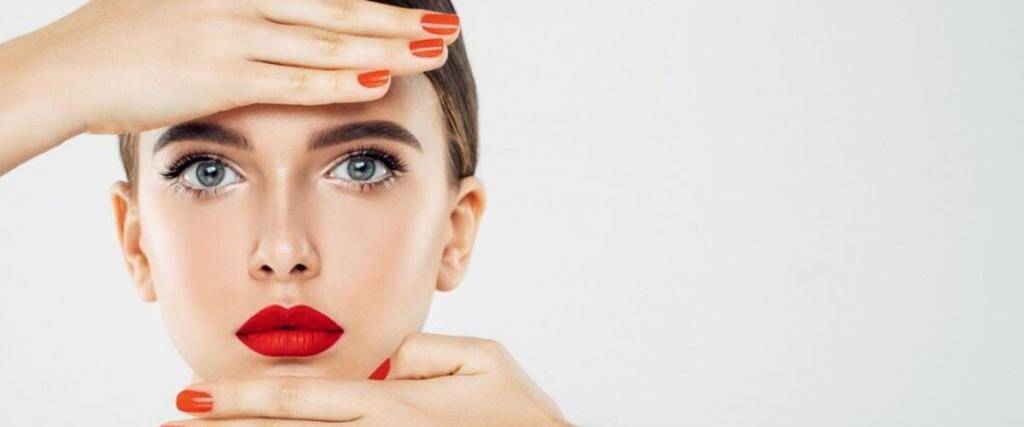 Buy 3-O-Ethyl-L-ascorbic Acid
There are many cosmetic products on the market today, but where to purchase quality Antioxidants and skin whitening products is always a challenge to many people. The entry of imitation products into the skincare market also confuse many customers. However, before you buy any antioxidant vitamins, research about the seller and manufacturer to understand more about the product. The good news is that you can buy your antioxidant foods and products online. Today there's no need to move from one cosmetic store to another looking for 3-o-ethyl ascorbic acid the ordinary; they are all available online.
Article by:
Dr. Liang
Co-founder, the company's core administration leadership; PhD received from Fudan University in organic chemistry. More than nine years of experience in organic synthesis field of medicinal chemistry. Rich experience in combinatorial chemistry, medicinal chemistry and custom synthesis and project management.
References
Lane, M., Iliopoulos, F., Moore, D. J., Lucas, R. A., & Sil, B. (2019). 3-O-ethyl-l-ascorbic acid: Characterisation and investigation of single solvent systems for delivery to the skin. International Journal of Pharmaceutics.
Numata, T., Kobayashi, Y., Ito, T., Harada, K., Tsuboi, R., & Okubo, Y. (2015). Two cases of allergic contact dermatitis due to skin-whitening cosmetics. Allergology International, 64(2), 194-195.
Al-Kadi, I. S. A. R. (2016). Synthesis and Characterisation of a Novel 2, 3-O-di Acetyl-5, 6-O-Benzylidene-L-Ascorbic Acid and its Complexes of Cr (III), Co (II), Ni (II), Cu (II) and Zn (II). Ibn AL-Haitham Journal For Pure and Applied Science, 24(3).
Comments
Contents